Hometown Book Signing
& Library Fundraising Event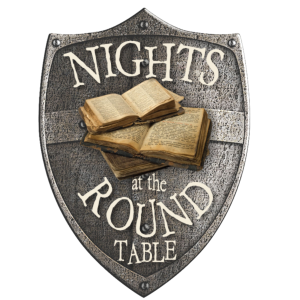 Wednesday, November 29, 2017 ~ 6:30 PM
Dover Public Library Presents
Nights at the Round Table Author Series
For more information visit:
http://www.doverlibrary.org/nights-at-the-round-table/
https://www.facebook.com/events/1754330668194012/
~~~~~~~~~~
Honors for The Fool's Truth
Finalist IAN Book of the Year Awards
Awarded in Two Categories: Mystery & Suspense
Honorable Mention ~ 2016 Fiction Category
New England Book Festival
 Gold Book Award ~ 2017   
Literary Titans
~~~~~
Northern Journeys Magazine
An Unforeseen Journey…to a Novel Destination
To read about my journey from hospice volunteer to published author,
check out page 11 of the Spring Issue:
http://northernjourneysmagazine.com/assets/Northern_Journeys_2-1_Spring_2017_web.pdf
~~~~~

Special Patriotic Promotion to support the Bristol July 4th Committee
From Flag Day through July 4th  profits from book sales will be donated to the hardworking Bristol July 4th Committee!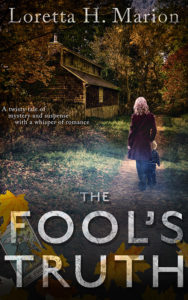 Book Club Giveaway 2017
Make The Fool's Truth a selection for your book club and all club members will be entered to win a $150 gift certificate at the bookstore of their choice.
Giveaway runs through June 30, 2017
The more book clubs that participate the greater the prizes!
 To enter, send me a message through the contact page of this website with details about your book club, where you're located, how many members and the date your club will be discussing 

The Fool's Truth.  
I love to be invited to meet with book clubs and join in on the discussion. I am also happy to provide a Reading Group Discussion Guide.
~~~~~
The Fool's Truth Available Now at Your Local Independent Bookstore:
And at These Fine Local Shops:
~~~~~
Many thanks to all who attended the book signing in Kinston, North Carolina on April 19th!
What a fabulous day spent with some lovely southern ladies!
~~~~~
Thanks to those who came to the meet the author talks at Rogers Free Library on January 11th and the Barrington Public Library on February 23rd!
~~~~~
November Promotion for EBFP
The November promotion to support the important work of the East Bay Food pantry raised $1000. That's enough to provide eight children with breakfasts and lunches throughout the summer in the EBFP Food4Kids program.
Many thanks to all who particiated!
~~~~~
Reviews for The Fool's Truth:
FIVE STARS from Literary Titans!
"Murder and mystery with shimmers of romance are all the delectable things that Loretta H. Marion has to offer with her tantalizing tale The Fool's Truth…At times breath-taking and other times heart-pounding a true mystery lover will not want to let The Fool's Truth pass them by."  
To read the entire review check out the December 2nd post: https://literarytitan.com/2016/12/page/4/
To read author interview A Buried Desire:  https://literarytitan.com/2016/12/page/3/
"Deftly paced and richly imagined, The Fool's Truth combines elements of traditional mystery and romantic suspense. With its evocative setting deep in the Maine woods and its intriguing cast of well-developed characters, Loretta Marion's tale of old love, present danger, and small town secrets will capture the reader. Fans of Barbara Michaels and Kate Morton—take note!"
Rosie Genova, National Bestselling Author of The Italian Kitchen Mysteries (NAL/Penguin)
"I could not put down The Fool's Truth – it was lively and engaging, with truly memorable characters and plenty of plot twists. I hope to read more from Loretta Marion!"
 Nina Sankovitch, Author of Tolstoy and the Purple Chair: My Year of Magical Reading
"The Fool's Truth by Loretta Marion of Bristol is a mystery/thriller with a touch of romance. When Cordelia flees her abusive husband, taking her toddler daughter with her, she is aided by old friend (maybe more?) Ramon Alvarez. But her trip north is interrupted in Murphy, Maine, where she has car trouble. This is one of those books where you don't want to give too much away. All of the characters have a touch of mystery or hidden pasts, except the sleazy English tabloid journalist, now the editor of the Murphy newspaper, who is just what he seems.
Each chapter is introduced with an apropos quote from the teachings of Buddha, Sherlock Holmes stories, Shakespeare or authors commenting on journalism. The plot clips right along and you're not quite sure what will happen next. It's a very enjoyable read."
Lynda Rego, East Bay Life, East Bay Newspapers, November 2016
 ~~~~~
More Reviews from Amazon & Goodreads
"A captivating novel with intrigue, deception, romance and yet it is heartwarming, too. The suspense created by the twists and turns kept me from putting the book down. I read it twice! This is definitely an author to follow and a must read." Amazon Customer
"You'll stay up late reading this one. Highly recommended." Amazon Customer
"I literally could not put this book down, and rearranged my entire day around finishing this book! I really loved it and it is very well written! It just brings you right in and you feel like you are there with the characters. Be prepared, you won't want to stop reading once you start!" Goodreads Reader
"As someone who enjoys reading mysteries and exploring Maine, I gobbled up this book." Amazon Customer
"I stayed up much later than I should have last night finishing The Fool's Truth. Cord Richmond and her young daughter are on the run from a husband she fears. After turning to a childhood friend for help, and swapping her cat for a dog, she ends up stranded in rural Maine waiting, she thinks, for her car to be repaired. Lots of twists and turns along the way to the book's action filled conclusion." Goodreads Reader
"An extremely enjoyable and fast paced read. This book grabbed my attention in the first chapter and held it throughout. The unexpected twists and turns in the plot kept me guessing until the very last page. Once you start reading the Fool's Truth you will find it very hard to put down." Amazon Customer
"It was a book I didn't want to put down. I kept me up at night wanting to read just a little more… and more… until I couldn't keep my eyes open. Its one I will be recommending to friends and I look forward to reading more books my Loretta H Marion in the future. She is a superb story teller!" Goodreads Reader
"Loved It! The characters had so much depth, I felt like I really knew them all. I loved the formatting of the story the way it was told through the voice of each individual. The complexities of each individual made me want to pull for everyone involved. The pace of the story made me not want to put it down. I can't wait to read more of her work." Goodreads Reader
"This suspenseful, thoroughly engaging novel had me hooked from the first chapter." Amazon Customer
"As the story unfolds and the plot thickens, it was impossible to put the book down. Two thumbs up to Loretta Marion for her first novel!" Amazon Customer
THE FOOL'S TRUTH is a twisty page-turner, expertly blending the webs of mystery, danger and suspense with the alluring possibility of romance from a once unrequited love.
Time At Last Books
Cover Design by Streetlight Graphics